Stretching from approximately 5,000 yards, the size of two football fields, is the busiest strip of shopping centers in Secaucus. Park Plaza in Secaucus brings thousands of shoppers every day. While they go about their day running errands, litter and clutter build up by the hour. Behind the fences, this litter and clutter is no longer on the surface but has become buried in the soil. If left alone, this clutter ends up floating into the creek, the river and eventually the Atlantic Ocean. This has become a global issue.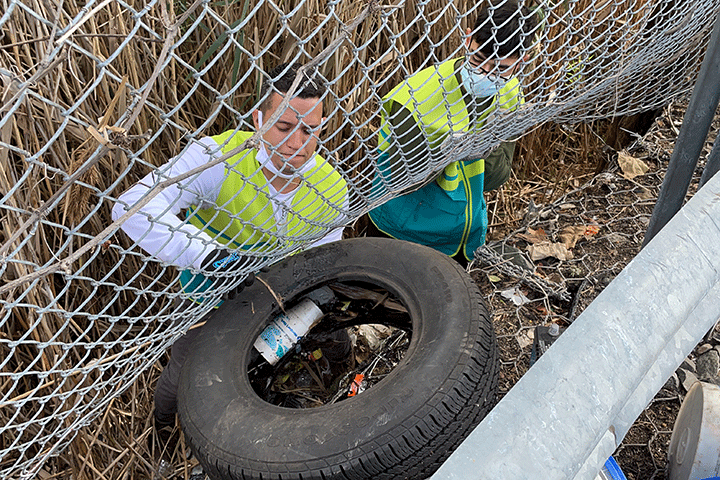 ASEZ WAO Cleans Up Park Plaza in Partnership with Mayor Gonnelli's Office
On October 3, over 80 volunteers from ASEZ WAO hosted a cleanup at Park Plaza. The event was in partnership with Secaucus Mayor Michael Gonnelli and his staff.
"It's helpful in a million ways. Right to my left is the Hackensack river sanctuary, sack creek is there and the water runs right out to the Hackensack River," said Mayor Gonnelli. "Everything that goes to the Hackensack River winds up in the Atlantic Ocean. So all the material that you see here probably would have made its way there. With groups like you, doing what you're doing will stop pollution at the source and it is so important to do that. I can't thank the volunteers enough for doing what they did."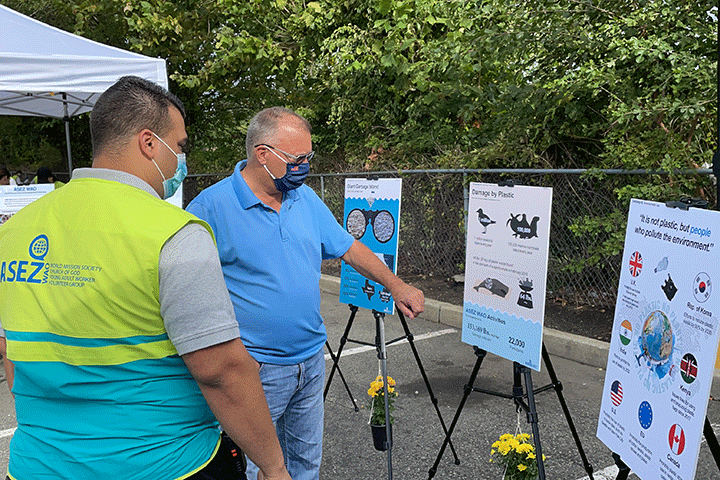 The No More GPGP Campaign
In the end, volunteers collected over 130 bags of trash. Their efforts are a part of ASEZ WAO's No More GPGP campaign. The campaign was set in motion to prevent another garbage patch from forming in our oceans.
ASEZ WAO volunteers are committed to reducing plastic to improve the environment. The goal is to collect 80,000 tonnes of plastic around the world. To learn more about ASEZ WAO and its initiatives, click here.