On Sunday, June 25, 2023, around 70 ASEZ volunteers partnered with Kean University and Lakewood Police Department to clean Lake Carasaljo in New Jersey. This cleanup honored both the ASEZ Blue Carbon Campaign and World Environment Day.
To kick off the cleanup, volunteers broke into groups to conquer various sections of Lake Carasaljo. Even in the rain, volunteers were full of smiles as they picked up garbage along the waterway. They also planted beautiful flowers along the bridge, which made the area more vibrant. In total, volunteers picked up 40 garbage bags weighing around 1,170 pounds.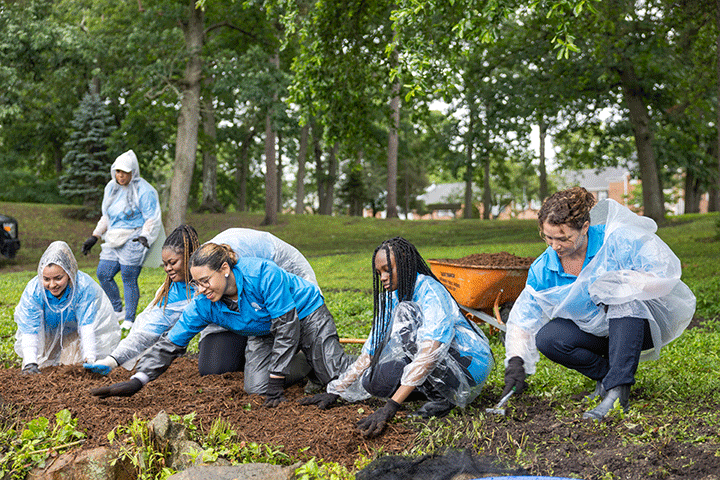 Volunteering alongside the ASEZ students were Menashe Miller, Deputy Mayor of Lakewood, Katie Napoli, Assistant Director of Kean Ocean Campus Life, and Jaqueline Vargas, owner of Safi Sushi. Jaqueline Vargas said, "I decided to join today's cleanup for my son because this is something significant that the world needs to join. We need to start saving our future and supporting our kids' potential."
Menashe Miller was thankful for the community help and stated, "Today's clean up at Lake Carasaljo will impact the community in many ways. It will bring awareness of cleanliness to make the world a better place to live. Also, we at Lakewood Township would do future partnerships with ASEZ. Whatever you need from us, we are here to do it together. We are partners, and that is how it will remain." He awarded ASEZ with a proclamation from the Township of Lakewood for their continuous dedication for the betterment of the community.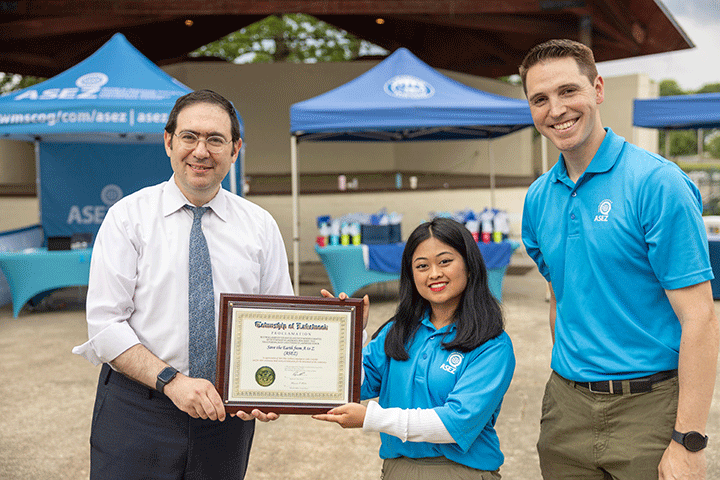 About the ABC Campaign
This event was part of the ASEZ Blue Carbon Campaign (ABC). Blue carbon is the carbon captured by coastal ecosystems. Marine ecosystems absorb greenhouse gases, which are composed of carbon dioxide, up to 50 times faster than terrestrial ecosystems. Cleaning even one ecosystem reduces carbon dioxide levels in the atmosphere and slows the pace of global warming.
To learn more about ASEZ events in New Jersey, please click here.