Over 50 ASEZ WAO volunteers held a park cleanup at Garret Mountain Reservation in Woodland Park, NJ. The reservation is on First Watchung Mountain and was designated a National Natural Landmark in 1967.
Garret Mountain is Passaic County's central recreational area. It's known for providing the community with beautiful grass fields, several miles of trails, basketball courts, and picnic areas. Residents can fish in Barbour's pond and take horseback riding lessons at the Equestrian Center. The park includes views of Paterson and the New York City skyline. It attracts tourists and residents who use the park for outdoor activities, like hiking and BBQs.
ASEZ WAO Volunteers Spruce Up Garret Mountain
ASEZ WAO volunteers spruced up the park as part of an environmental protection initiative. They used their time on the weekend to beautify a less-maintained forest part of the community. Guided by a local park ranger, they searched the reservation for the more neglected areas.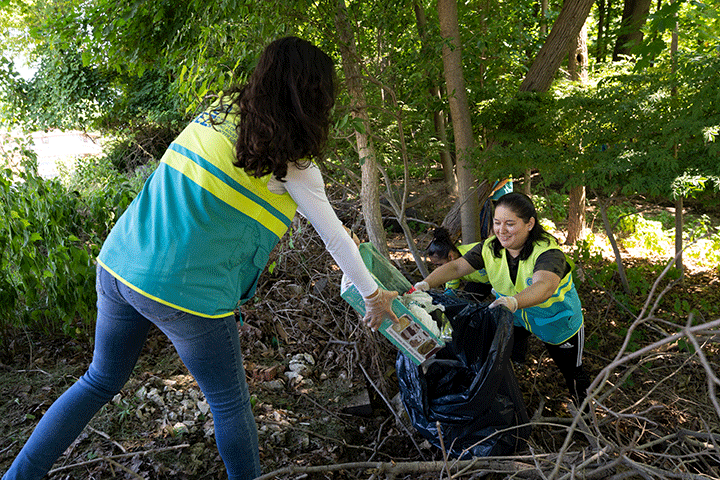 Every piece of trash taken away to be recycled or deposited in a landfill means there is one less dangerous item for animals to swallow. Cleanups also restore these creatures' habitats and create a safer environment. The volunteers collected over 30 bags of trash, including plastic containers, broken metal and glass, plastic bags, car debris and more. Passaic County Commissioner Pat Lepore, County Commissioner Terry Duffy, and Passaic County Sheriff Richard Berdnick attended the cleanup to thank ASEZ WAO volunteers for their efforts.
Passaic County Community Leaders Share Words of Encouragement
Commissioner Lepore stated, "I'm here to celebrate the actions that this group has taken to clean the park." He continued, "The government can't solve all problems. So we need great volunteers like yourselves to help us keep everything beautiful and serene. Thank you!"
Passaic County Sheriff Richard Berdnick mentioned, "We'd like to thank ASEZ WAO for coming out and cleaning up our Passaic County Park. We really appreciate the work that you all have done. We hope to have you back more often — thank you for being here!"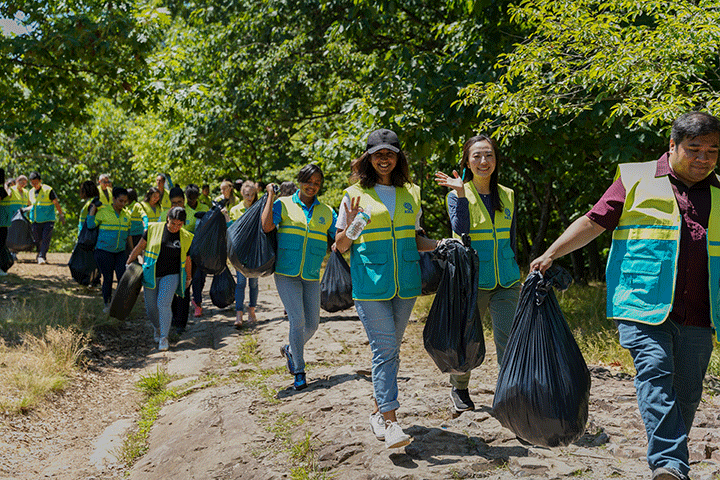 In addition, Passaic County Commissioner Terry Duffy said, "I want to thank all the volunteers. You're part of the puzzle that makes Passaic County great. Thank you, from the people to you!"
ASEZ WAO aims to contribute to making improvements by taking care of their neighbors and communities with young adults' passion and positive energy. This was just one of many initiatives they are continuously carrying out worldwide. With cleaner public spaces comes a brighter and healthier community for all. ASEZ WAO hopes to continue fostering this relationship with Passaic County and the surrounding areas to serve their neighbors.
Visit our Activities page to see other volunteer events from ASEZ WAO!